Bianco
The Bianco used an air-cooled Volkswagen engine. It was very similar to the Fúria, a brazilian race car that used Ferrari and Lamborghini engines (one Fúria was street-legal with Alfa Romeo power). The Bianco stayed in production for about a decade.
There are a couple of nice pages available on the Bianco/Tarpan on Brazilian websites:

http://www.sinomar.com.br/vl_181204.asp
http://www2.uol.com.br/bestcars/classicos/bianco-1.htm
Interestingly a Bianco ended up in Germany. Here's the tale from owner, Brian Button: "This car belonged to a German guy, who long ago immigrated to Brazil and had the car shipped here new when he was on a year's stay in 1980. He left the car afterwards with a relative. We bought it and now spent a good part of 10 years rebuilding and upgrading it with Porsche bits. It received full German TUV approval last March at the first major attempt and was very stable at 230kph when tested with further power to hand"
A couple of pictures: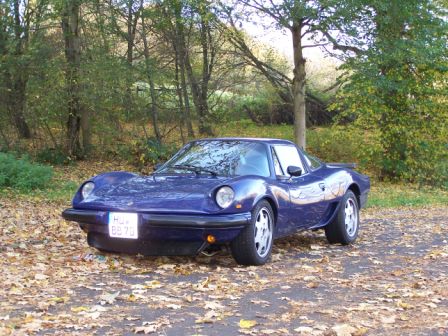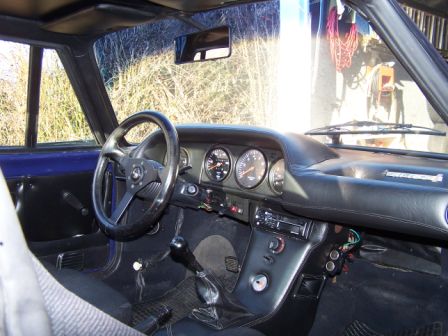 Added: February, 2006
---
© April, 1998-2006: Pal Negyesi, Budapest, Hungary.