Created: 29, June, 1997
Last updated: 12, December 1999
GURGEL
Joao Augusto Conrado do Amaral Gurgel graduated in 1949 and went for further studies to the United States. He was at the General Motors Institute until 1953.
Then he returned to Brazil and started to make engines for cars and they also created cars for children: copies of the VW Karmann-Ghia and the Chevy Corvette.
This was followed by the founding of the "Gurgel Veiculos" company in 1969 with the aim to produce sportscars, utility vehicles etc.
In 1973 they moved to a huge plant: its size was 380 million square metres in Rodovia Washington Louis. The central office was located at Rio Claro, near Sao Paolo.
In 1980 they decided to try their hands on electrocars. Since then they tried and tried with electro-powered microcars. This idea caused their demise. Nowadays there are plans to resurrect the company from its ashes.
One of the most renowned Gurgel products were the utility off-roaders on Volkswagen base:



This is the X-12 TR from the late '80s. It was powered by a 1.6 VW engine and its chassis was made from a combination of plastic and steel.
A developed version was the Tocantins TR:

While these models were smaller, with a length of about 3.5 meters, Gurgel also produced a bigger 4-meter long version with 1.8 liter Volkswagen engine:


THis was called the Carajás and had among other features independent suspension on all four wheels.
Now if You want to know how these cars fared in Brazil, here's some "internal" information:

Mr. Gurgel really is an inventive automaker, but he is the child of an albanianlike economy. You must not forget, thus, that his success with the X-12, Tocantins and Carajás off-road vehicles, was due to the fact, that the brazilian market was almost closed to any import of any foreign car. While Brazil is a country with many unpaved roads, the only feasible option for an off-road vehicle was the Willys Jeep CJ-5 assembled by Ford do Brasil untill 1980 and the Toyota Bandeirante, more a little truck than a Jeep. There was no other option but horse's back!!! Gurgel's cars were very light and easy to handle and maintain, and had a manual winch on the front bumper. They were specially interesting for shore near use due to plastic body. But there NEVER was any version with 4 Wheel drive! If things got worse on the road, you could only step on the accelerator and prey for God. If this failed, you had to call for help from a further car to pull you out from mess. Often the manual winch was the only help. Nowadays, where the market is open and brazilian off-roaders can buy any Suzukis, Cherokees, Toyotas, Landrovers, Mercedes M, Nissans etc., a Gurgel is far from being interesting. They have lost their value and are often looked at as a prehistoric alien. My family had three of the type! In the very beginning, the X-12, which had a sand bug similar shape, this car had excellent market acceptance. It's Beetle mechanics was easy to handle and the off-road capacity was incredible for a consumer with no option. We used this car for more than 19 years (bought 1978), and many people drove and shrugged it. Last month I had to throw it away. I paid a repair on my car passing the remais to the shop owner. Some years later, 1983 we bought a further one, that didn't last like the first one. In 1986 we bought a Carajás. This is more like a medium van, and used water cooled 1.8 VW-Santana engine in the front and an inverted VW-Bus transmission box in the rear, connected with a "transaxle". This is a very fragile project, the engine has much more tork than the gear-box allowed. I still use this car to travel to our country side cottage, but I know, when it rains a lot and roads are muddy, we'd better postpone our program to the next saturday. Or we take our `51 Willys Jeep. Maybe some day Gurgel cars will have a little corner in any car museum and then I can be pride and tell to my grandchildren: "Your grandpa had three Gurgel when he was young..."
- recalled Richard Seidel to me a year ago, but I was a bit slooow to update the page :)

And here's another interesting piece on Gurgel: an off-roader found in France by Pascal Philippe!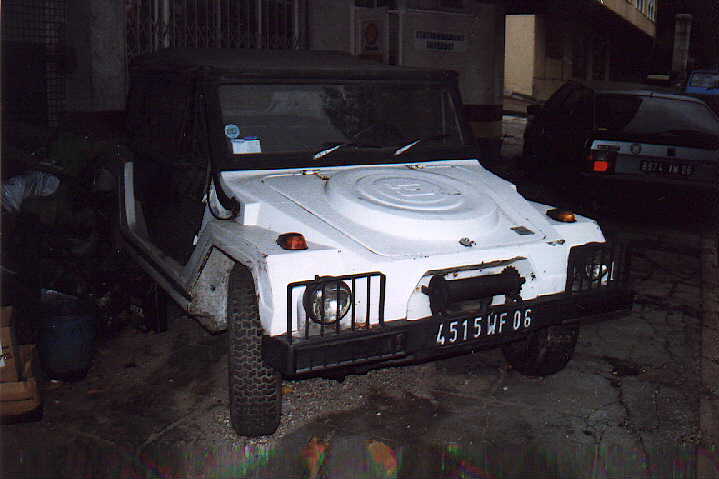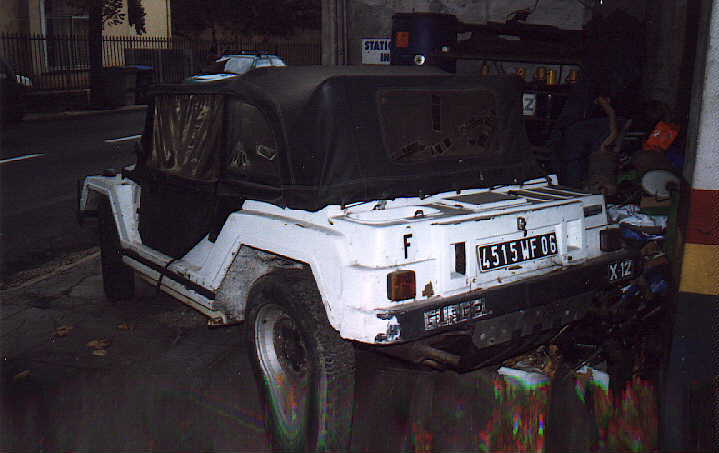 ---
And now a few words on their minis:

Xef. Photo courtesy of José Geraldo.
An '80s idea on how to make a Brazilian successor to the Beetle.
BR-800
A very interesting model from the '80s. Gurgel designed its own engine: 792 cc, 2-cylinders. Max power was 24.3 kW (33 bhp) @ 5000 rpm and max torque of 57 Nm @ 2000 rpm. The frame was a cage made of steel.
The car weighed 650 kg, was able to carry 4 people and about 200 kg luggages. When You consider that back then only bigger cars were assembled there and there was no import one can't help but to lift his/her hat to Gurgel's dreams. However this car remained a dream, a costy one.
Motomachine
This car spelled the end of Gurgel.It was a versatile mini as You can see from the picture which is a scan of the brochure's front page.
You can see it's a combination of beach buggy and citycar. There's a pic of a planned police car too!
The "cage" was developed further and now it looked like a hexagon, fully enveloping the passengers.
---
© 1997-1999

Pal Negyesi Budapest, Hungary

Internet is about information-sharing. You can feature the contents of my pages AFTER contacting me and let me know about Your intention